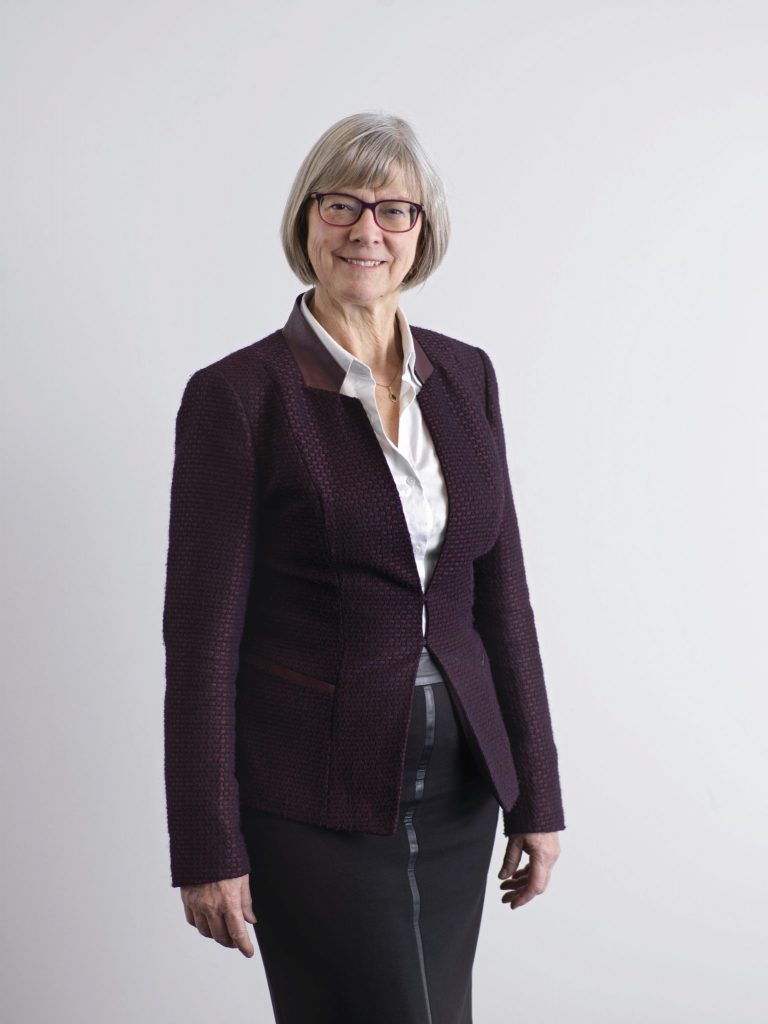 Education
Bachelor of Arts (Summa Cum Laude in Economics), University of Alberta, 1977
Bachelor of Laws, University of Toronto, 1984
Called to the Alberta Bar, 1985
Program on Negotiation, "Mediating Disputes", Harvard Law School
Various Mediation Workshops and Training Sessions
Affiliation
Calgary Bar Association
Canadian Bar Association
Canadian Bar Association, Executive, Construction Law Subsection, 1995 – 1999
Canadian Bar Association, Executive, Insurance Law Subsection, 1990 – 1994
Association of Women Lawyers, Founding Member
Alberta Alpine Ski Association, Board Member
Alberta Courts, Dispute Resolution Officer
Alberta Bar Admission Course, Instructor in Civil Litigation
Legal Education Society of Alberta, Lecturer in Civil Litigation
GAIN Committee, United Way Calgary, Advisor on Board Governance and Strategic Planning
Advocates Society
Alberta Family Mediation Society
Career Highlights
Training and experience in Mediation, Arbitration and Interest Based Negotiation
Dispute Resolution Officer for Alberta Courts
Advising clients on creation of self-insurance reciprocal exchanges
After 37 years of practising law, our colleague, mentor and friend, Janet Russell, Q.C. has retired.
Janet Russell is a respected senior practitioner in family law and insurance defence work, particularly in professional liability matters. Janet has brought her early training and experience as an economist to the analysis of personal and commercial legal matters.
For over twenty-five years, Janet's family law practice has resolved disputes in child custody and parenting, child support and spousal support, separations, divorce and property division. She has helped clients plan through pre-nuptial agreements and cohabitation agreements, wills, trusts and estate documents. She comes from a pioneer ranching family and has acted on farm and rural issues.
Janet is experienced as a mediator in both lawyer assisted and client only mediations. She focuses on family law mediations and estate mediations. Ask her how this can create value for you.
Her insurance defence practice largely focuses on commercial and professional liability issues. Janet's professional liability defence work has encompassed architects, engineers, lawyers and realtors. She has experience in conflict law involving inter-jurisdictional issues and litigation. Janet's broad litigation and mediation/arbitration experience are an asset for clients.
Janet has assisted clients in creating and operating self-insurance programs, including oil and gas institutions and professional organizations. She has represented clients on professional liability matters and defended disciplinary offences.
In 2010, Janet was appointed a Queen's Counsel in recognition of her exceptional legal skills and contributions to the profession.
Janet's personal interests include road bike riding, skiing, gardening, wine tasting and theatre.
Phone: 403.231.8235
Email: j.russell@svrlawyers.com
Paralegal: Nadine MacDonald
Phone: 403.231.8223
Email: n.macdonald@svrlawyers.com